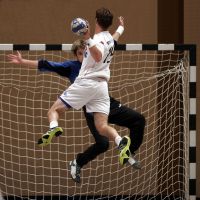 Yesterday, Francesco Totti presented his autobiographical book A Captain of a Massive Event, held at the Colosseum. The presentation was attended by many footballers and coaches with which Totti had the opportunity to work. Marcello Lippi, Marco Materazzi, Antonio Cassano, Claudio Ranieri and Cesare Prandelli were just a few of the many guests who respected the legendary captain of Roma. In his book, Totti tells interesting stories about his rich football career, and has not been hidden and broken with some coaches and directors in Roma. Days before the presentation of the book, Franco Baldini, a member of the Executive Committee at the club, resigned, offended by the words that he was responsible for the withdrawal of Totti from football.
The feeling is great. When you enter the Colosseum, you feel something different. In this book, not only the footballer, but also the street boy who turns into a man. The street helps you understand a lot. I am happy of the way I walked. I hope there will be no people who will be angry at what I have said. Baldini? I wanted to make my own decision to withdraw. If I had gone differently, it would have been different, said Toty.
Among the VIP guests of the event were Daniele De Rossi and Antonio Cassano. Many of the pages in the book are dedicated to the two Italians, with whom Totti is a teammate and a good friend.
From soccer point of view Cassano is the best player I have ever played. We spoke in one language, and we were on the field with eyes closed. When Antonio came to Roma, we were always together, `said Totti on stage.
I refused Juventus to go to Rome and play with Totti. For me it is the history of Italian football. Everywhere else he would have won the Golden Ball. Because of his love for Roma he stayed in the club, Cassano excited.
Blog for handball predictions