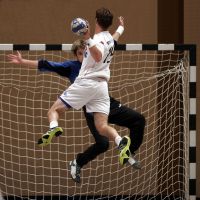 Jordi Alba spoke about the fact that Gerard Pique ended his career.
- Strange feeling. This is a sad moment for Barcelona players and all Catalans. It is a pity that Gerard is leaving, because he has done so much for the club.
I know him very well. He is cold with people he does not know, but very cordial with those who are close to him. I thought that he would cry. Those of us who had been with Pique the longest knew about his decision, but did not know when exactly he would announce it.
Pique gave Barca a lot and Barca gave a lot to him. We will miss him. Now we will do our best to take the trophies. We want to dedicate them to Pique.
"Hopefully the day when it`s my turn will come as late as possible. "But I hope he will be the same, " said the Barcelona defender.
Jordi Alba: Barcelona will do everything to take trophies. We want to dedicate them to Pique
Handball tips
- more details and information:
Handball tips
Blog for handball predictions